Secure Mobile Data Destruction To Your Location
Lifecycle Solutions is the preferred data destruction provider for many mid to large companies and state entities that care about secure data destruction, including law enforcement agencies. Its unique integrated two stage crushing hardware system initially applies an in-line powerful rare earth magnetic degaussing field to the data bearing components before the second stage shredding process, leaving an irretrievable alloy "grit" as the end product.
Be Safe and use ILS, a R2 registered data destruction company, as recommended by State and Federal legislature. ILS follows regulatory and safety standards to give clients full confidence and peace of mind.
Trusted
Since 2016 ILS has been holders of the State of South Carolina electronic recycling contract for its government entities and is registered with DHEC for handling all Covered electronic items.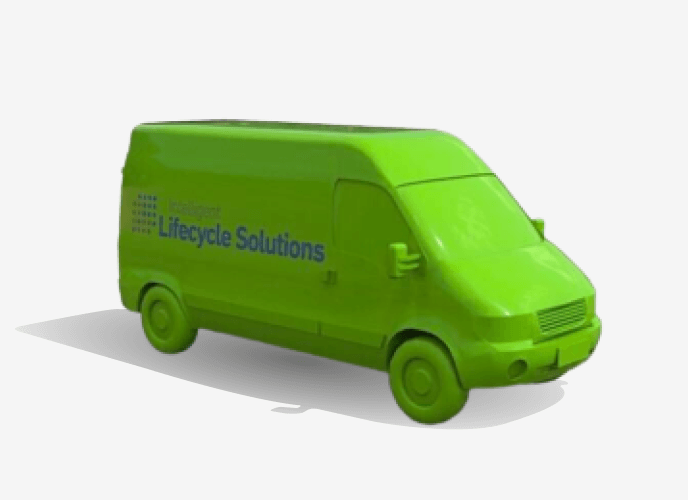 Safe Secure and trusted by Government bodies and Corporates across
Contact us to tell us what data hardware you would like disposed. We will give you a quote and arrange the date for the call out. We supply all safety equipment and will also supply goggles and ear defenders should you wish to witness the destruction process.
Our truck arrives at your location on the date booked. Our security approved engineers will then remove your data hardware and take to our secure shredding truck. Your data hardware will be in the possession at all times of our engineers, so the chain of custody is assured. We will then destroy the data media down to a 0.19″ particle size. We log all the serial numbers of the destroyed items and the details are added to an interim certificate of destruction.
We dispose of the particles generated by our unique process in line with Government regulation. To complete the service, we will send you a final certificate of destruction. You will also receive a report of the destroyed items by serial number. That's it, you're safe!

I'd like to personally thank you and your LifeCycle Solutions team for the great work they did recently for us onsite shredding computer hard disk drives.

The entire team acted in a professional manner and completed our job in an efficient and timely manner.

I would highly recommend LifeCycle Solutions for onsite computer hard drive shredding.

Thank You,